Medecine cabinet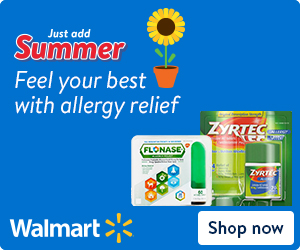 Zyrtec
Zyrtec Tablets relieve your worst allergy symptoms: runny nose, sneezing, itchy, watery eyes, and itching of the nose or throat. It is effective in treating indoor allergies from dust, mold, and pet dander, and outdoor seasonal allergies from tree pollen, weeds, and grasses.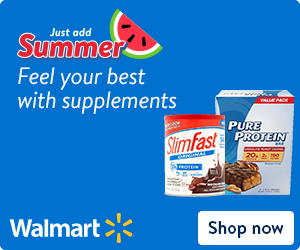 Ensure
Ensure Original Shake provides complete and balanced nutrition from the #1 doctor recommended brand. With 30% less sugars than the previous shake (15g vs. 23g ) Ensure Original still provides the same nutrition with 26 essential vitamins and minerals plus 9 grams of protein.

V-Tight Gel
V-Tight is an all-natural vaginal tightening gel and exercise program that can help women reverse the loss of elasticity from childbirth, hormonal changes, and aging. Be tighter than ever naturally, without surgery or drugs.

Gillette Venus
Smoothest legs ever – from a disposable.
Just one stroke for a close shave and silky smooth skin.
Moisture strip with aloe & Vitamin E.
3 Blades surrounded by soft protective cushions.
Pivoting rounded head hugs your curves and fits easily into hard-to-shave areas.
Convenient travel cap – perfect for the goddess on the go!
Aquaphor Baby Healing Ointment Advanced Therapy 14 oz
Ideal for Babies' Skin Care Needs
Restores Smooth, Healthy Skin
Skin Protectant
Temporarily protects minor: cuts, scrapes, burns.
Temporarily protects and helps relieve chapped or cracked skin and lips.
Helps protect from the drying effects of wind and cold weather.
Protects chafed skin associated with diaper rash and helps protect from wetness.